With our headquarters in Germany and our own subsidiaries and partners, we ensure proximity to our customers and the worldwide availability of our products.
Branches
Seifert Systems GmbH

Seifert Systems Ltd.

HF 09/10, Hal Far Industrial Estate
Birzebbuga BBG 3000
Malta
Tel.: +356 2220 7000
Email:
Web: www.seifertsystems.com
Seifert Systems PTY Ltd.

105 Lewis Road
Wantirna South
Victoria 3152
Australia
Tel: +61 3 98011906
Fax: +61 3 98870845
Email:
Website: www.seifertsystems.com.au
Seifert Systems Ltd.

Rep. Office
26100 Cremona
Italy

Tel. +39 349 2594524
Email:
Seifert Systems SA

Seifert Systems AG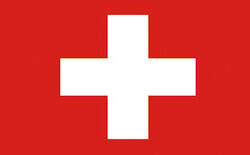 Seifert Systems GmbH - Austria